7 Free Competitor Research Tools for Your Business
Having insight and visibility into competing businesses plays a vital role for the businesses looking to gain an advantage in the war for digital share of voice. Understanding how competitors are operating online, their social strategies, lead generation tactics, how much they're spending and what types of ads they are running can help business owners spot gaps and opportunities within their own business.

This blog looks at seven of my favorite free competitor research tools that I use on a near daily basis to peek behind the curtain of competing businesses.
SpyFu
SpyFu is a tool for monitoring any website's organic and paid media activity. By placing a competitor's website address in the search bar businesses can get instant (and free!) access to a competitor's top organic keywords; estimated paid spend; examples of ad copy; estimated click volume; their organic and paid competitors and much more.

Business owners can use this insight to understand which keywords competitors are using, where they are seeing success and which keywords present an opportunity for their own business.
Facebook: Info and Ads
Facebook has been under a lot of pressure lately from everyone including Congress down to individuals with privacy concerns. A result of this added pressure has pushed Facebook to provide complete transparency into all paid ads that any business page is running.

For businesses to access their competitor's ads, they can visit any Facebook business page and click on the "Info and Ads" link in the page navigation. This gives businesses immediate access to all ads a competitor is running including copy, creative and landing page.
Moat
Like the Facebook Info and Ads trick, Moat gives businesses visibility into any display advertising their competitors have ran past and present. This can be useful for businesses to see what offers and promotions competitors are running, what landing pages and landing page tactics they may be utilizing, or even just a great tool to help brainstorm creative for their own display campaigns.
Google Alerts
Like most Google tools, Google Alerts is an amazing free tool. Google Alerts will alert business owners to any new web page matching targeted keywords the moment they are indexed in Google search results.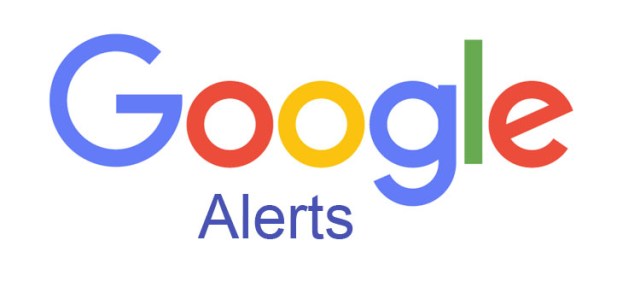 As an example, businesses can create alerts for any news articles mentioning their competitor's brand name, individuals within that organization or their clients and partners. As soon as any new search results appear they will receive an email with a link to the newly indexed web page.
Moz Link Explorer
Moz Link Explorer is a free tool from Moz which allows businesses to view any third-party website linking to their competitor's website. This is important because backlinks are currently one the strongest organic rankings factors.

With insight into who is linking to or mentioning their competitor's, businesses can begin actively reaching out to the same publishers, news outlets and journalists and building a relationship to earn their own backlinks.

Moz Link Explorer will also tell businesses the strength of the link, the age of the link and more. This gives business owners even deeper insight into the quality of the links allowing them to prioritize their own link building efforts.
BuiltWith Technology Lookup
For any businesses wondering exactly what technology is powering their competitor's websites, their eCommerce stores, plugins and more – BuiltWith is the solution. By simply entering a competitor URL, BuiltWith will breakdown all technologies actively installed on the website; divide those technologies into categories; tell businesses when the technology was first detected and last detected; and even provide deeper links to learn more about exactly what the technology is and what percent of websites are utilizing it.

This can be an incredibly effective tool for businesses looking to upgrade their own platforms, or for business owners who see a great implementation and wonder what is technology is enabling it.
BuzzSumo
BuzzSumo allows business owners to research the best performing content by topic or business name. Once a topic or business name is entered into the search bar, businesses have instant access to the top pieces of content and exactly how many times (by social platform) that piece of content has been engaged with.

This is an invaluable tool when it comes to content ideation, brainstorming or even for a business to monitor their own social growth.
Conclusion
Gaining a competitive advantage in the always-on world of digital marketing requires patience, practice and continuous iteration. Fortunately, these tools exist to help stay ahead of the learning curve. Remembering to check in on these tools frequently helps businesses analyze their competitor's online marketing strategies and build what's working into their own campaigns saving countless hours of brainstorming, troubleshooting and dealing with failed tactics. Now that you have the tools to perform your competitor research, take a look at this article on 4 Easy to do SEO Tips.