How to Handle Your Online Reviews Like a Pro
We love them. We hate them. It's a complicated relationship between businesses and online reviews. One thing we know for sure is how important they are to your business… and that includes the bad reviews too. But with every challenge, they also present an opportunity. Here are a few tips to handle your online reviews like a pro!
Get Personal, But Don't Take it Personal
When responding to a review, whether it's good or bad, you want it to sound like it's coming from a real person. Consumers want to feel like their opinions matter, (which they do), so copy and pasting a formatted response for all of your reviews is a sure sign that you're not really listening to their feedback.
When responding to a review, pick out one or two specific details they mention and refer to them in your response to make it more customized. However, getting personal doesn't mean taking it personal. Empathize with your customers and look for ways to offer solutions.
Public Responses vs. Private Responses
Whether you have a good review or a bad review, it's always important to leave a public response. People want to see that you are reading and acknowledging your customers' feedback. This not only helps build trust, but it also helps build a positive reputation for your business.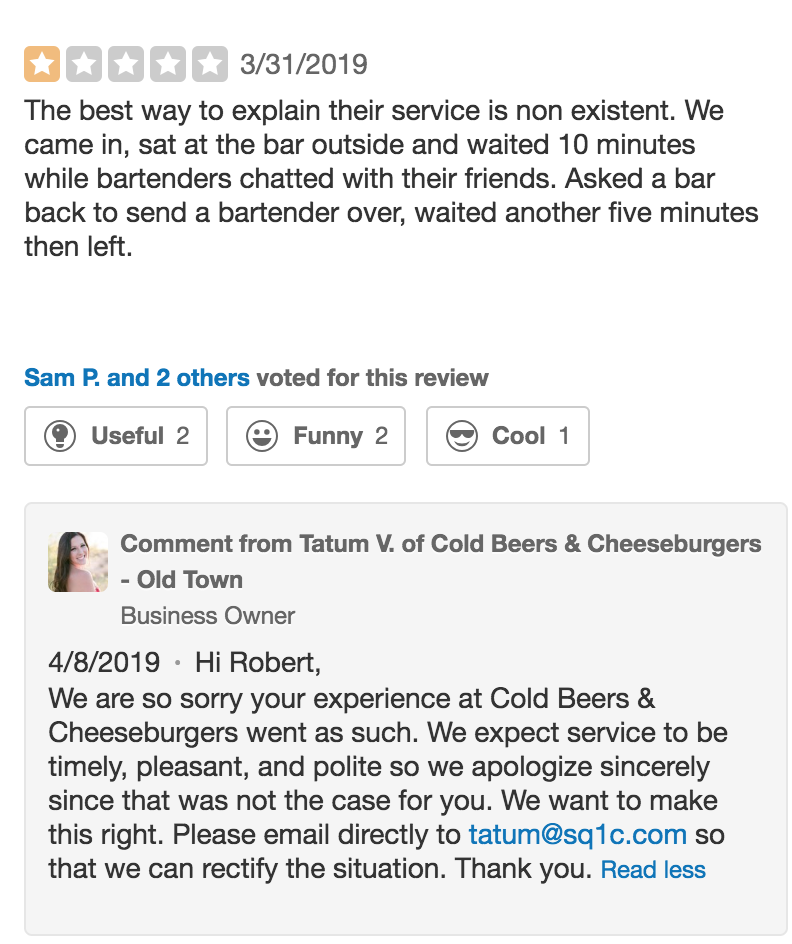 Once you've publicly responded to a review, then it's important to decide whether or not to take the conversation out of the public eye. It might be appropriate to do this if you're going to offer your unhappy customer something for free, or if you want to get more detailed information about their experience and you don't necessarily want to put your own staff or employees on blast.
Take a look at the example and notice how she acknowledged the customer's negative feedback, customized her response, and offered her private contact information to get more information and offer a solution.
Solicit and Diversify Your Reviews
Think of all the platforms businesses operate on that include some sort of customer feedback loop. Facebook, Google My Business, Yelp, Amazon, LinkedIn, Instagram, on and on… Each platform has an algorithm running behind the scenes to reward businesses who are receiving a high volume of reviews and also actively managing those reviews.
Since each platform plays a role in the success of your business, think of how you can solicit positive reviews across various platforms. It may be as simple as including on receipts to review your business on a list of places. Or potentially your email newsletter seeks reviews on Google, while your website asks for reviews on Amazon.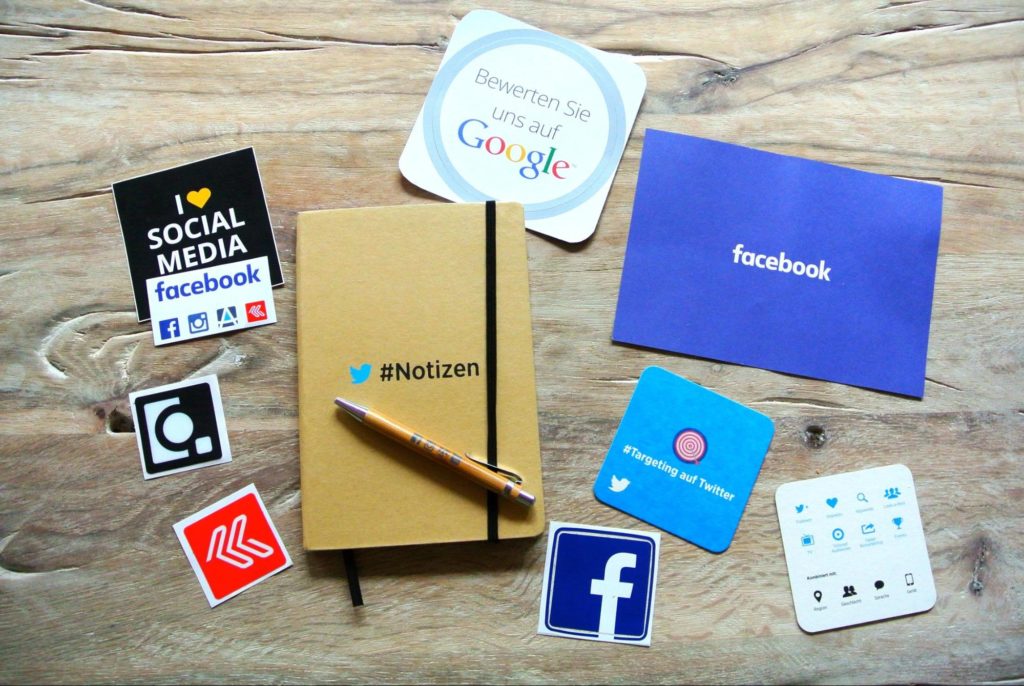 No matter how you divide and conquer, pay attention to earning reviews across multiple networks. A rising tide lifts all boats after all.
Implement the Feedback
Not all of your reviews will offer the greatest feedback, but customers can give incredible insight into your business or service offerings that you maybe weren't even aware of.
Reviews are basically free research studies. Customers willingly give out a SWOT (Strength. Weaknesses. Opportunities. Threats.) analysis to business owners simply because they want to improve the customer experience for other people. Pay attention to what they're saying and use their feedback to drive customer loyalty, enhance the overall customer experience, and improve your business as a whole.
Now Go Make Us Proud
Now that you know how to handle your online reviews like a pro, you will be able to tackle any review that gets thrown your way. Remember to be empathetic, be solution-driven in your responses, and know when to implement their feedback to improve your business. Now go make us proud! And don't forget to claim your Google My Business Profile!